SCAM ALERT FOR EXHIBITORS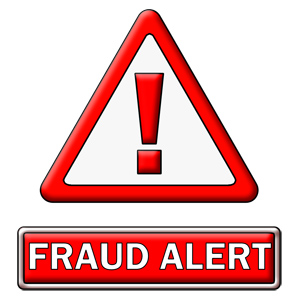 As per our privacy policy, Marketplace Events is a permission-based email sender. We do not share, rent, or sell any email lists.
2023 EXHIBITOR KIT
Exhibitor Manual - Please read the manual early and check back for updates often! CLICK HERE
Electric Order form from Maryland State Fair: CLICK HERE
Note: Advance Rates until Move In (Oct. 17). Late rate Oct. 18 - end of show. Full payment is due with your electric order.
Decorator Order forms from Main Line Expo: CLICK HERE
Note: Advance Rates until October 12th.
Place your orders early! In addition to reduced rates, your early orders help streamline move in for everyone, and prevent wait times that can happen if your services are being procured on site.
2023 Move In - Move Out Information
Move In Schedule:
Tuesday, October 17th: by previous arrangement with show team only - Green Zone
Wednesday, October 18th: 8 am - 12 pm - Blue Zone
Wednesday, October 18th: 12pm - 6pm - Orange Zone
Thursday, October 19th: 8 am - 8 pm - Purple Zone - Green/Blue/Orange continues
Thursday, October 19th: 2pm - 8pm - Maroon Zone
Move In Map
Click HERE for a PDF that you can expand/download/print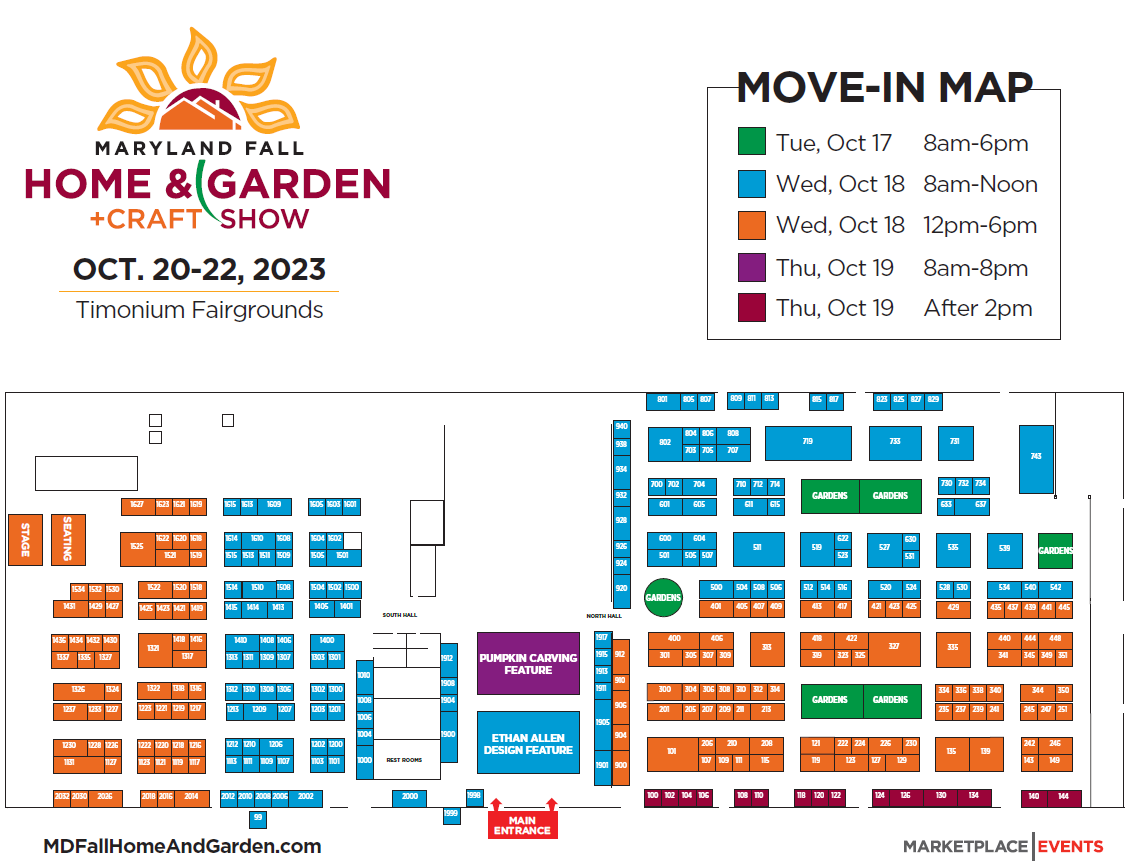 Move Out Schedule:
Sunday, October 22: 6 pm - 10 pm
Monday, October 23: 8 am - 12 noon
Food & Beverage Sales and Sampling - temporary event food permits required!
Any vendor selling or sampling food or beverages at the Maryland Home & Garden + Craft Show must complete a temporary permit application through the Baltimore County Environmental Health Department.
Along with the completed form, they will need a copy of your annual license. There is a $35 per day fee for this permit, payable by check or credit card (with fee for credit card).
The form is linked HERE
For more information:
Baltimore County Department of Health
Division of Environmental Health Services
6401 York Road, 3rd Floor
Baltimore, MD 21212
Phone: 410-887-3663
Email: ehs@baltimorecountymd.gov
Website: https://www.baltimorecountymd.gov/departments/health/environmental/index.html
Directions & Parking
The Maryland State Fairgrounds are located near the intersection of York and Timonium Roads, Timonium MD. Vehicle access gates are located on York Road between Padonia and Timonium Roads, and on Timonium Road about 1/4 mile east of Interstate 83 and just past the Light Rail tracks.
The Show is in the Cow Palace Building.
Exhibitor parking is in the gravel lot at the north end of the building.
Trailers may be parked by the horse stalls next to the building.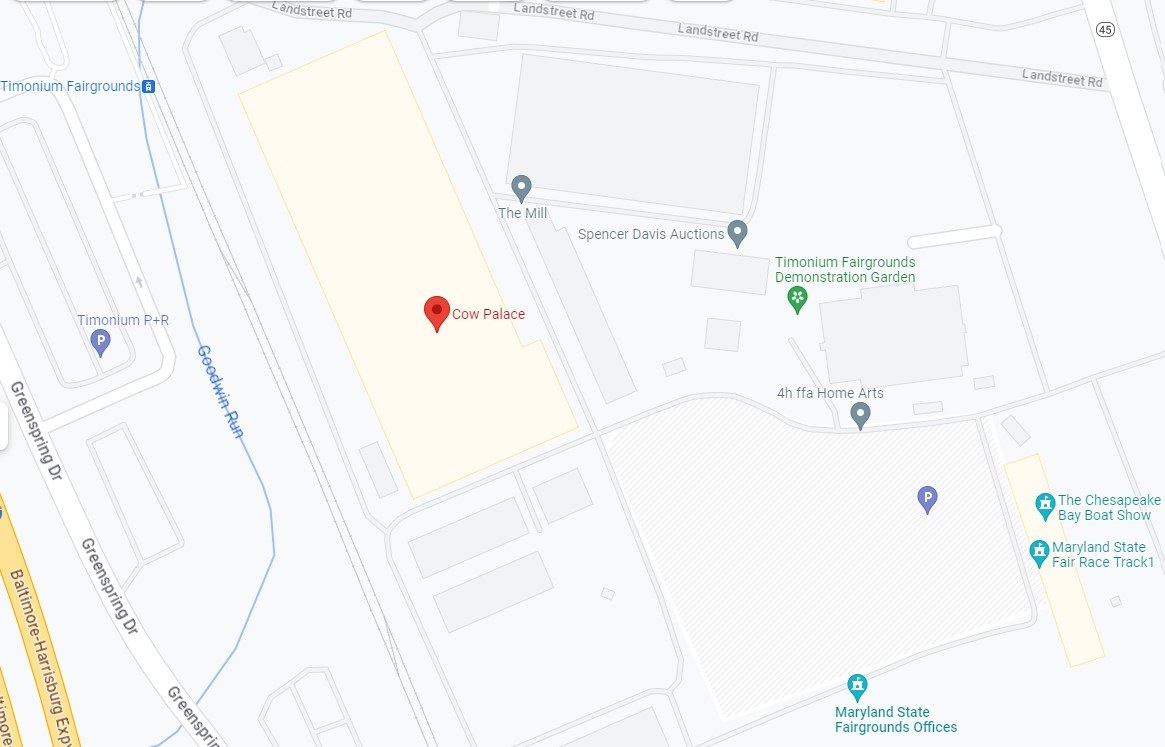 SCAM WARNING
There have been a number of spam emails offering our attendee lists. These are scams and the senders are unauthorized to use the Marketplace Events' name. These scammers are attempting to receive monies from exhibiting companies without providing anything in return. These emails are not approved by Marketplace Events, and Marketplace Events would never ask for bank information or other sensitive information over email.
CLICK HERE for more information.
ENHANCE YOUR COMPANY'S ONLINE EXHIBITOR LISTING
Your basic listing will be uploaded to the website when you book your booth. Within 24 hours you will receive an automated email to enhance your listing. This link can be used multiple times and you can make updates and changes to your listing until ONE day after the show commences. If you have any questions regarding the online exhibitor listing or do not receive the link, please email our digital support rep, JenK@mpeshows.com. Need help with your listing? Read the FAQs.


Learn more about the benefits of creating your enhanced listing.




Go from basic to ENHANCED!
SOCIAL MEDIA
#LetsGetSocial
Share your show pics or your home reno projects with us.
Hashtags: #MarylandHomeAndGarden

In efforts to protect potential joint customers from fraudulent events and scammers, we request that you do not create your own Facebook Event. This helps us manage ticket sales for the event, and ensures that our team are available to support both exhibitors and potential attendees with any questions, comments, or concerns that they have. Please feel free to reach out to your show manager or show marketing manager with your companies' Facebook page and we can add you as a co-host to the official event.
Click Here to go to our Facebook Event for 2023.
Click Here for the Social Media Marketing Kit
Hotel
We have a special Home and Garden Show discounted rate at the nearby Holiday Inn Timonium. Online reservations available by clicking THIS LINK. Note that this link may not work on mobile devices. If you have any trouble, you can use the Group Block Code "HGS" online or call the hotel directly, at 410-560-1000.
Holiday Inn Timonium
9615 Deereco Rd.
Timonium, MD 21093